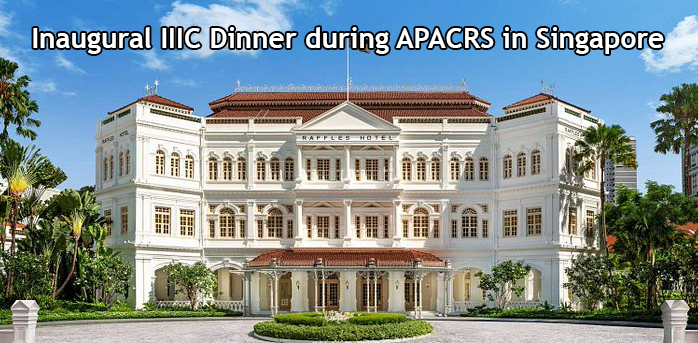 Inaugural IIIC Dinner during APACRS
The Raffles Hotel, Singapore
Sunday, June 10, 2023
Cocktail reception at 19.30, dinner at 20.00
The Raffles Hotel, Singapore
East India Room
1 Beach Rd, Singapore 189673
Phone: +65 6337 1886
Tickets are € 150,- per person and include all drinks as well as a four-course dinner.
BOOK YOUR TICKET(S) HERE:
Inaugural IIIC Dinner during APACRS
Saturday, June 10, 2023 Cocktail reception at 19.30, Dinner at 20.00
East India Room, The Raffles Hotel
1 Beach Rd, Singapore 189673
Lecture:
Important note:
You will receive an entrance ticket for each guest via email.
You MUST bring your tickets to the event, there will be NO access without a ticket!
All payments are NON-REFUNDABLE unless tickets can be resold.